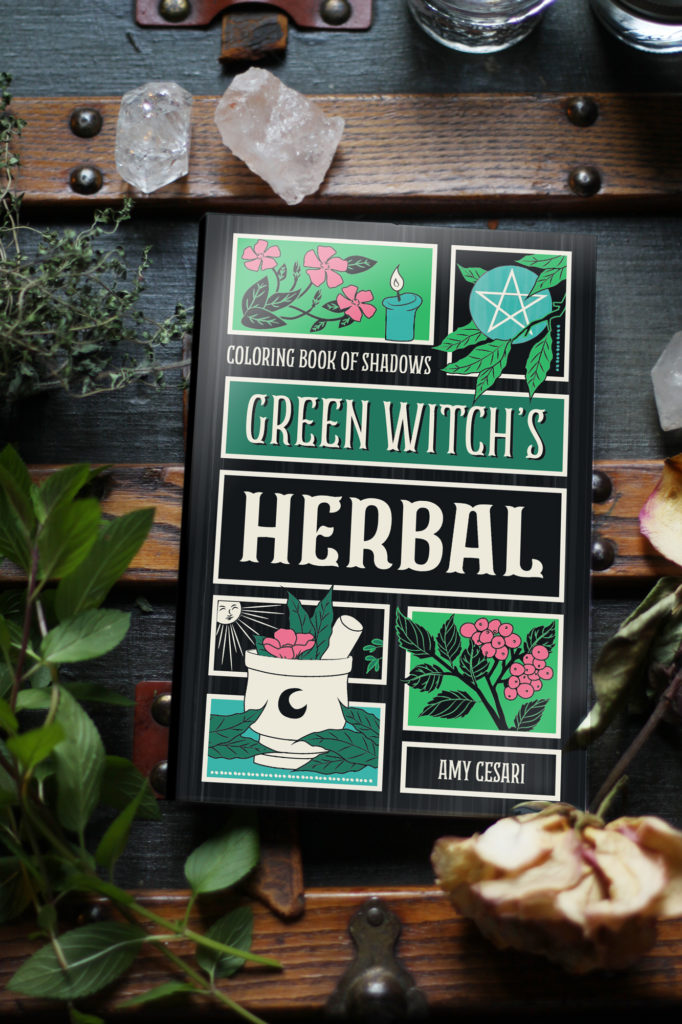 I'm guessing you might be the kind of witch who loves plants.
Maybe you're sensitive to their shapes, smells, or tastes— and you probably want to know more about them. Plants were our first sources of food and medicine, and that's why they are so alluring and so powerful to many who practice witchcraft and other magical arts.
This book will give you a gorgeous, witchy canvas — a little space — to carve out a beautiful relationship with the plans and herbs around you.
Green Witch's Herbal will be available April 16, 2022, and I'll share more of what's inside soon.
For now, you can watch a little preview and check out some pictures of what's inside below.
Hope you like it!
✕
Sign up for new book announcements and free printable pages!
Get this Moon Magic set now!
... + more magical freebies & infrequent newsletters