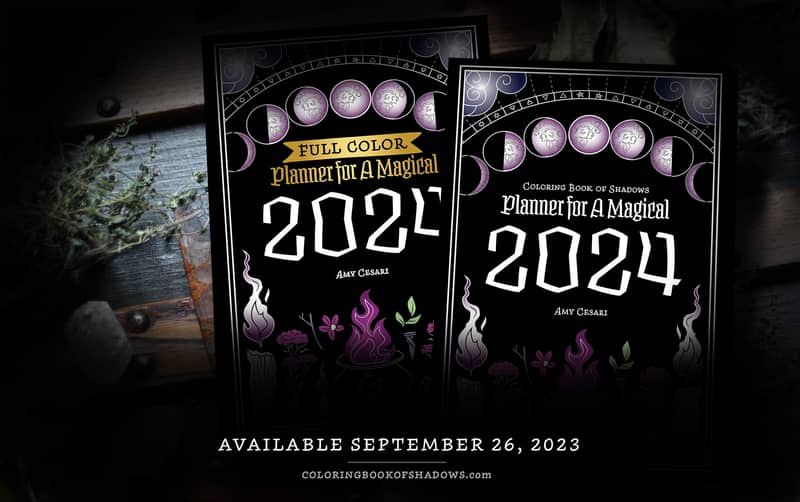 (covers not finalized!)
---
Planner for a Magical 2024
In both Black & White (Coloring Book!) and Full Color Versions
Available September 26, 2023
Hi there — just a super quick note today to make the OFFICIAL ANNOUNCEMENT of the Planner for a Magical 2024.
(yaaas!)
It'll be available September 26, 2023 in both black-and-white and full color.
– Paperback
– Hardcover
– Spiral-Bound
– Printable PDF (yep, in color also this year!)
---
And the theme?!
I hinted in my Facebook group that it's "extra witchy" this year — and I think some people thought I was being silly because most of my books are fairly to extremely witchy… but… I'm being serious because this year's theme is….
WITCH POWERS!
This book will take you on an enchanting journey where you'll strengthen and connect to your innate witch powers like elementals, manifesting, psychic powers, banishing, and claiming your magic. You'll be guided and inspired to take your craft to the next level — whether you're new or more experienced — this book will have something to help your powers grow.
All of the art and spells are "classic" witch themes — so you'll find more cats, brooms, pointy hats, and cauldrons — and no narwhals or polar bears or things that aren't "classic" symbols of the craft.
And lemme tell you — ok fine I say this every year — but lemme tell you — it is my FAVORITE PLANNER YET. I really worked to take my skills up another level, so I think you'll find the art, spells, and overall mood of the book to be inspiring, empowering, and deliciously witchy as heck.
Or so I hope!
Here's one quick preview page — the "big opener" to get you in the mood for your magical year.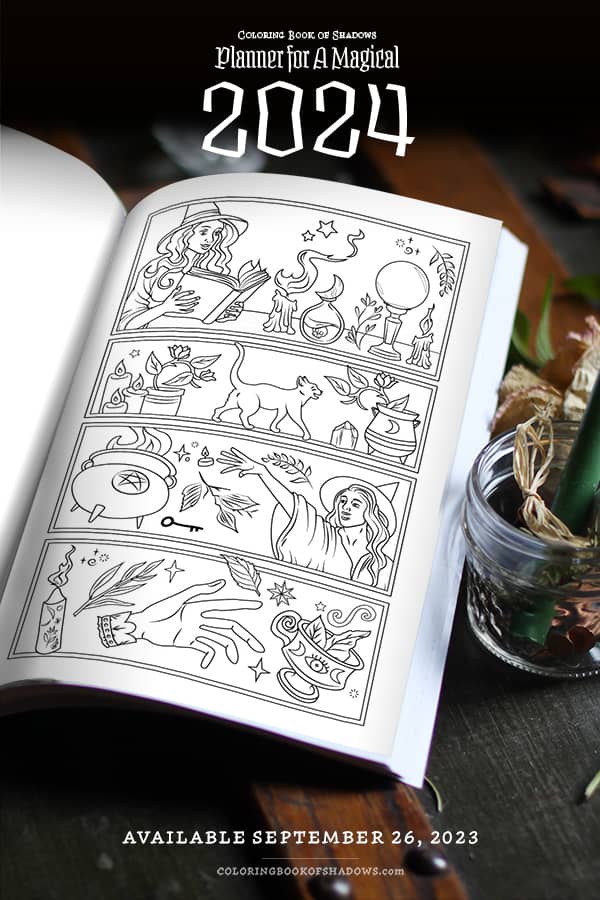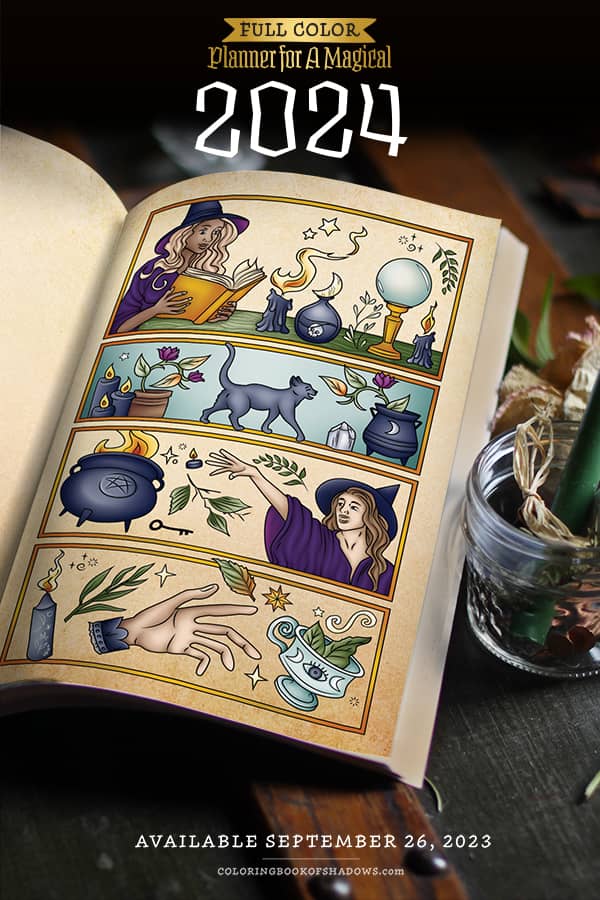 Hope you like it!!! More previews and info coming soon.
– Amy
✕
Sign up for new book announcements and free printable pages!
Get this Moon Magic set now!
... + more magical freebies & infrequent newsletters