Available October 3, 2022.
hi and thanks for watching or reading!
Can you believe this is my 7th year making a magical planner?! Whether this is your first time checking out my books, or your SEVENTH year of making magic with me — I want to say thank you, your interest and support really means a lot.
AND SO! The 2023 Planner…
The main theme of the Planner for a Magical 2023 is the moon — specifically the phases of the moon, and the magic that you'll discover by working with the moon.
And I've got a pretty big surprise this year — yep, you're seeing that right — there are two version, the classic black-and-white "coloring book" version as well as a brand new full-color version for you — yes you — that witch who doesn't like to color (haha! Or maybe you just don't have time! 😸🌈 It's ok!)
Of course you can still enjoy the black and white version in black and white — many people have done that in the past, and I think will continue to do that in the future.
But this year…. this year I wanted to try something new. The goddess has been pointing me towards growth with color, and with the help of my talented assistants, on October 3, 2022, you can get BOTH the coloring book version and the new full color version of the Planner for a Magical 2023.
So what's inside?
For this year's planner I was really thinking about going back to basics and feeling that deep, innate magic that you get from just looking at the moon.
The introduction focuses on moon phases and some really powerful tips for working with moon magic.
There are monthly calendars and weekly planner pages — and a spell each month that focuses on a moon phase. They're all practical, useable rituals that will keep you connected and in the flow of magic all year.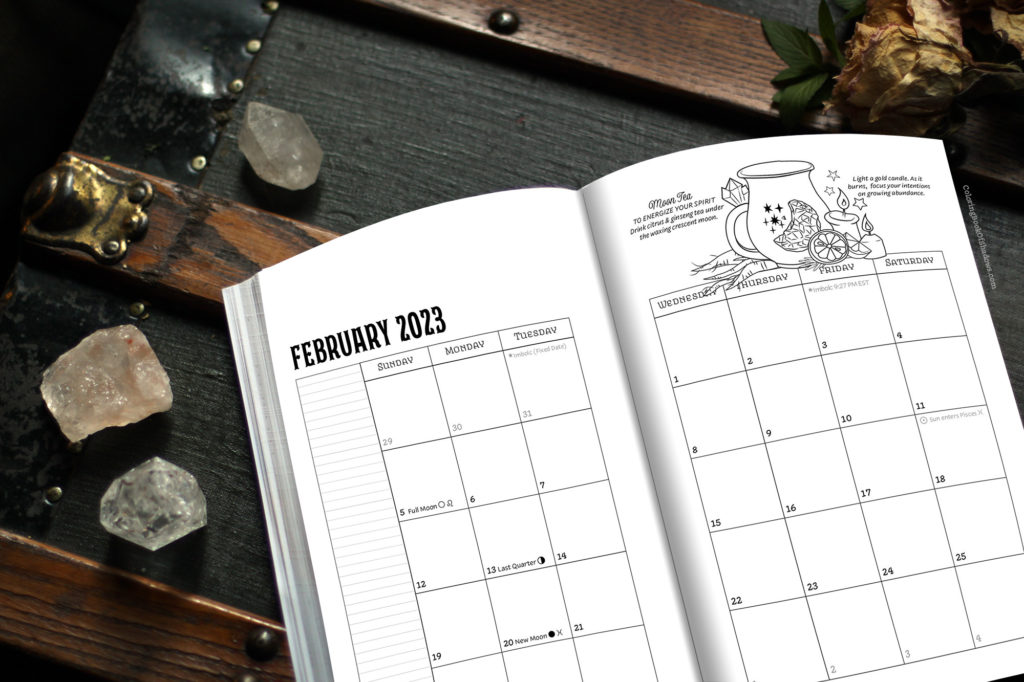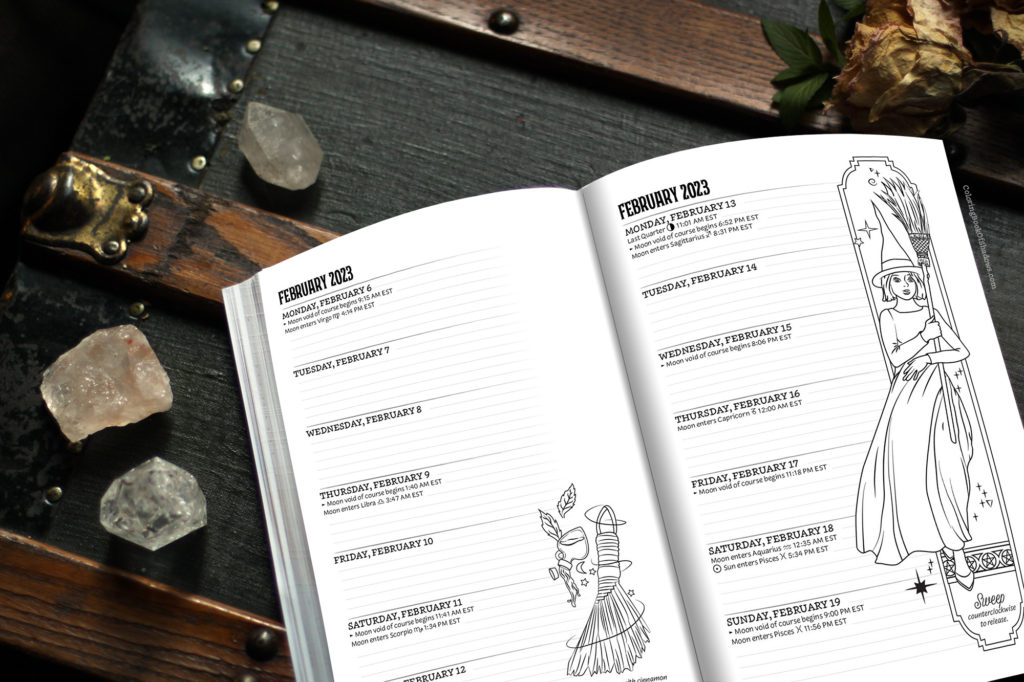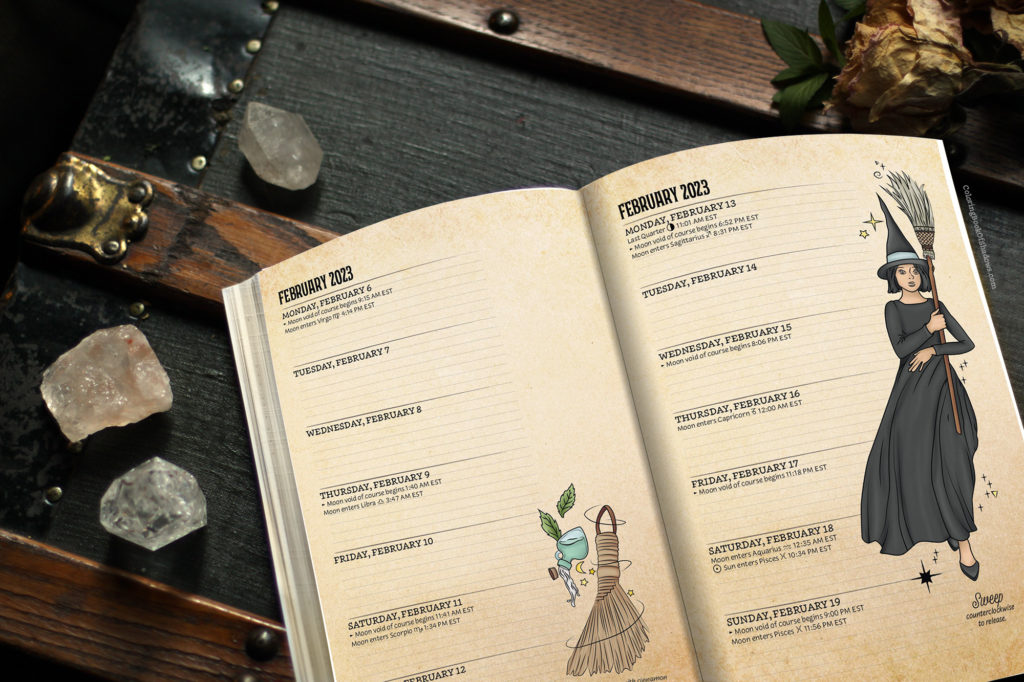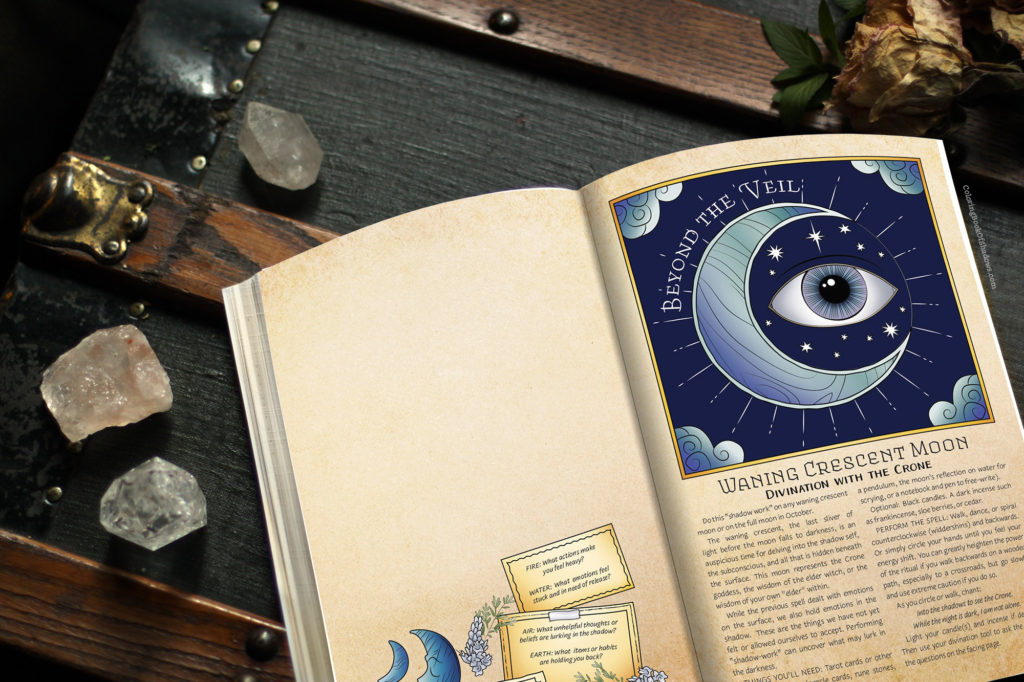 So whether you want to color it, enjoy it in black and white, or pick up the new full color version — what matters is your connection to magic and the energy that you put into the world.

I hope you like them! More previews will be coming soon — let me know what you think xox

Much love —
Amy
✕
Sign up for new book announcements and free printable pages!
Get this Moon Magic set now!
... + more magical freebies & infrequent newsletters