Illustrated Zodiac Journals
These glossy hardcover journals have over 150 pages of lined note space for stargazing, epiphanies, interpreting your horoscopes, and scribbling messages from your intuition.
With "just enough"  zodiac and astrology art to keep your notes looking and feeling inspired, you'll find magic and creativity every time you write.
150+ lightly lined note pages with small illustrations on one side

Birth chart art to fill in for yourself

Thirteen larger (or full-page) Zodiac sign and Astrology illustrations to color

Five pages of beginner astrology & zodiac sign information

Gorgeous witchy astrology art and theme

6" x 9" hardcover with standard #55 paper
The stars will guide you, but only you can write your future.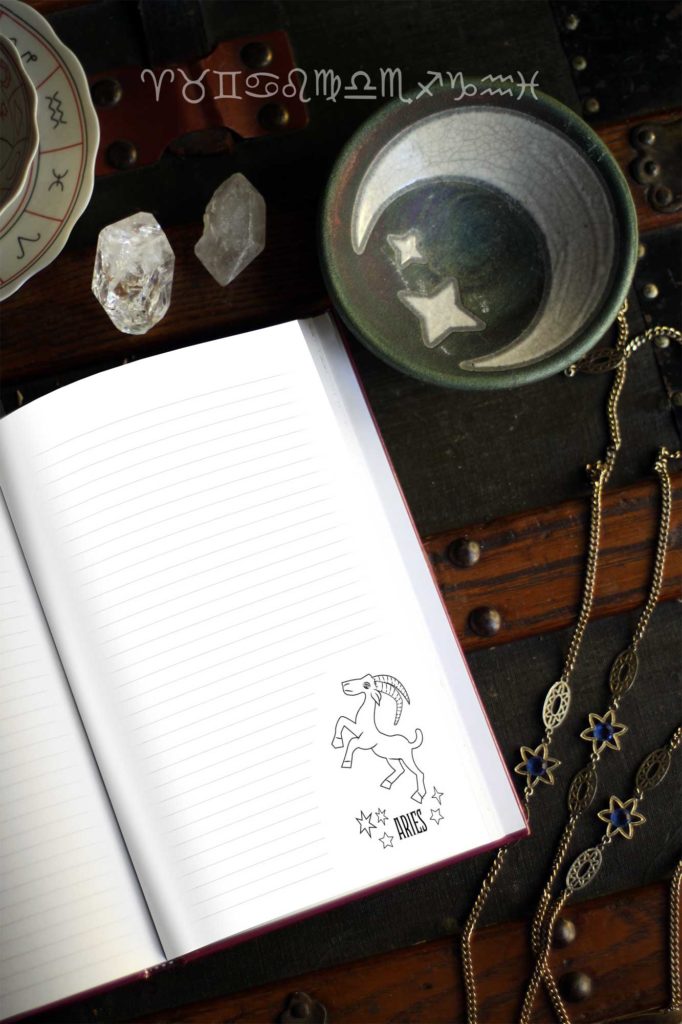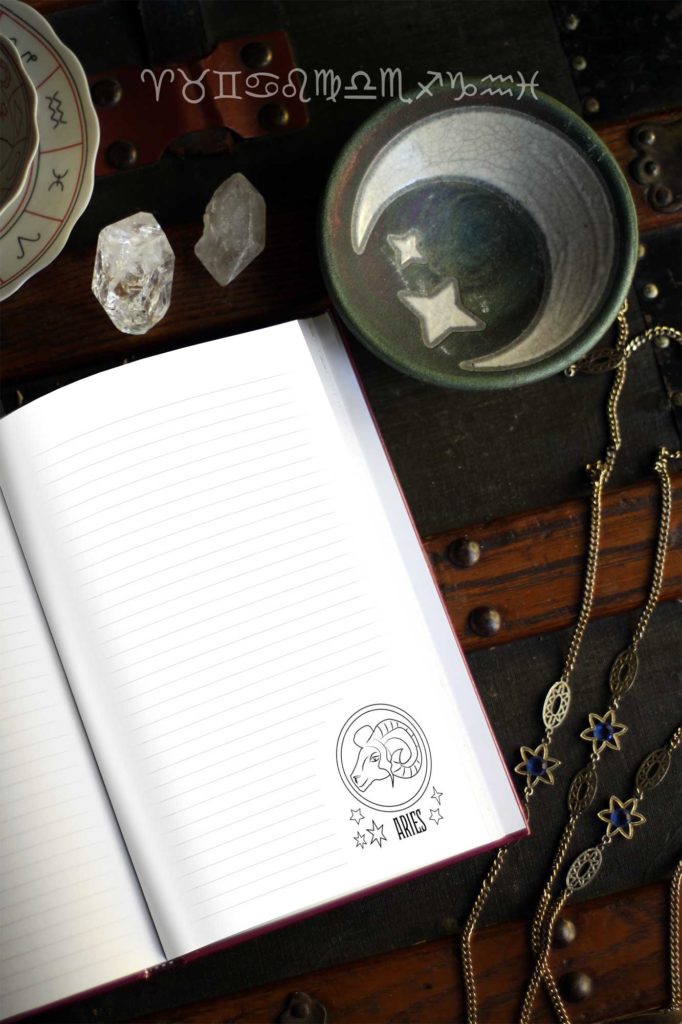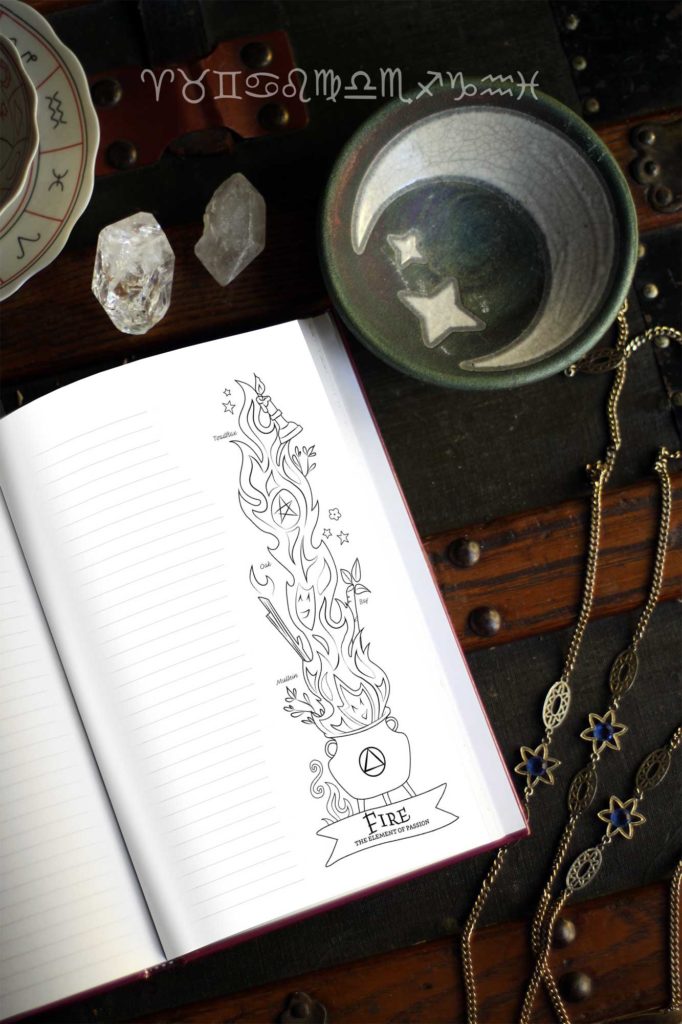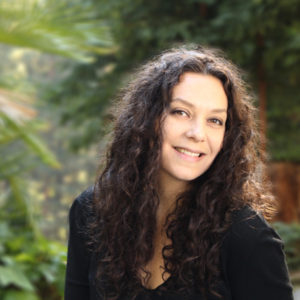 Amy Cesari
---
hi I'm Amy, forest dwelling Author, Illustrator, and high-powered Magical Business Consultant. I'm also an avid crocheter, gardener, and have a ridiculously goofy sense of humor.
Not only do I own every Nintendo game console ever made, I've got several fancy diplomas -- including a Master's in Business, a Bachelor's in Industrial Art, and Advanced Studies in Various Magical Practices.
Contact me at amy@coloringbookofshadows.com
Sign up for new book announcements and free printable pages
Get this Moon Magic set now!
... + more magical freebies several times per year