Create and color greeting cards, paper ornaments, festive banners, gift tags, and other witchy winter projects! Inspired by magical traditions and the seasonal energy of the winter solstice, each page was designed and illustrated to be simple, meaningful, and satisfying to make. With over 40 pages, this enchanting book will inspire you to create and craft a festive Yule. Includes templates and patterns to color and make: • 7 Paper Ornaments • 2 Festive Yule Banners • 6 Greeting Cards • 3 Envelopes • 3 Crafty Crackers • 12 Witchy Gift Tags • 7 Coloring Pages
Color and craft two festive, magical Yule banners
---
Six Witchy Winter Solstice Greeting Cards
---
Adorable "Christmas Cracker" style boxes in three magical designs!
---
Templates to make enviable gift tags and envelopes
---
Color-and-fold paper ornaments to decorate your tree or altar.
Plus seven full-page coloring sheets, four seasonal correspondence pages, and illustrated notes!
---
And lots more! Over 40 pages of witchy art to help you craft a magical Yule.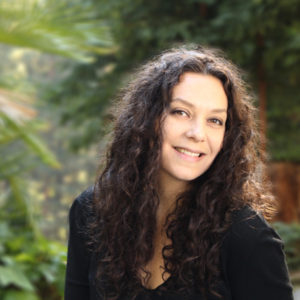 Amy Cesari
---
hi I'm Amy, forest dwelling Author, Illustrator, and high-powered Magical Business Consultant. I'm also an avid crocheter, gardener, and have a ridiculously goofy sense of humor. Not only do I own every Nintendo game console ever made, I've got several fancy diplomas — including a Master's in Business, a Bachelor's in Industrial Art, and Advanced Studies in Various Magical Practices. Contact me at amy@coloringbookofshadows.com