Available October 2, 2020 in paperback, hardcover, spiral-bound, and printable PDF.
Harness the power of the seasons, planets, moon, sun, and yourself as you expand your horizons and create an extraordinary year.
It can be easy to fall out of synch with your spiritual practice. And maybe you've noticed that it's the "everyday" things that help keep you connected to your magical life—like creativity, journaling, and simple spells.
Imagine what you could do or how you'd feel if you were "in the flow" all year.
With inspiring illustrations to color, seasonal spells and rituals, and monthly and weekly calendar pages, find yourself on the empowering journey of your own magical path.
Click here for the Southern Hemisphere Version (Australia, Southern South America, etc.)
»»————- 。.☆.*。 ————-««
See what's inside…
Magical illustrations to inspire your witchcraft practice all year!
Available in paperback, spiral-bound, printable PDF and hardcover.
A spiritual alchemy theme to deepen your magical journey.
Monthly "Field Guides" with correspondences, moon energies, and spellcrafting ideas.
A spell or ritual for each month and sabbat in the Wheel of the Year
Weekly planner pages with moon phase and astrological information
Stay in touch with your witchy self all year.
New for this year's planner! Deities and familiars to help guide your spiritual practice.
Coloring Book of Shadows: Planner for a Magical 2021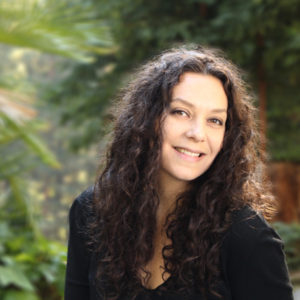 Amy Cesari
---
hi I'm Amy, an author, illustrator, and connoisseur of animated musicals. I'm also an avid crocheter, gardener, and have a ridiculously goofy sense of humor.
Not only do I own every Nintendo game console ever made, I've got several fancy diplomas — including a Master's in Business, a Bachelor's in Industrial Art, and Advanced Studies in Various Magical Practices.
Contact me at amy@coloringbookofshadows.com
Sign up for new book announcements and free printable pages
Get this Moon Magic set now!
... + more magical freebies several times per year